Documentation and Video
1. Attraction
This video demonstrates the attraction of iiMES molecules towards metals surfaces by surface tension. For a better illustration, the glass container is filled with water.
2. Experimental setup
This video shows how the lubricating capacity of a product is tested by means of a tribological test stand. The outer ring of a bearing is driven by an electric motor and lubricated with premium oil via an oil pan. Any lubricant of any producer can be used. A cylindrical roller (100Cr6) is fixed to demonstrate the wear before and after the treatment with our concentrates.
1 weight = 1 kg = 600 kg at the friction surfaces
If your browser doesn't support HTML5 videos, you can also watch this video on VIMEO
Mikrophotography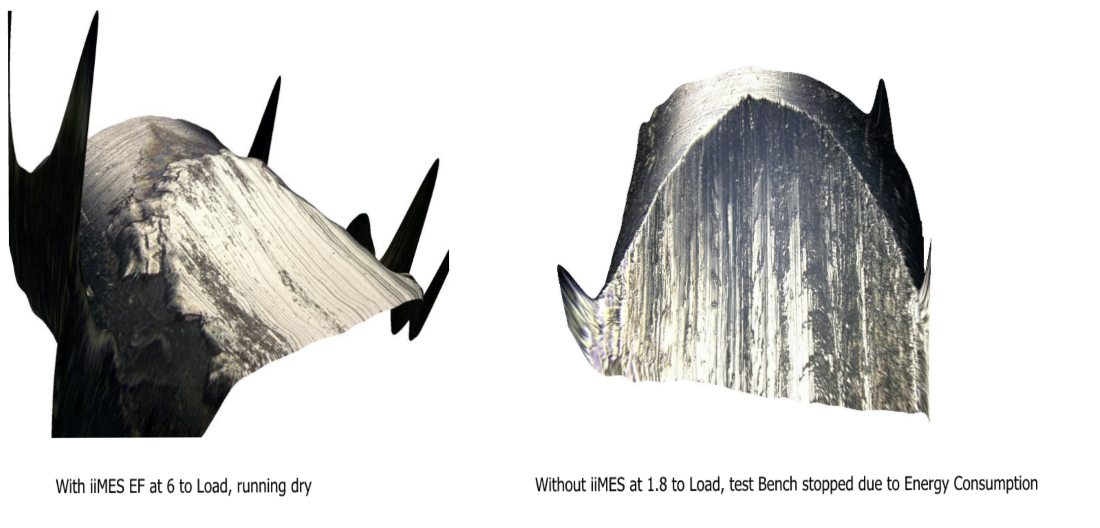 -->
surface treatment
hydraulic
Reinigen
Engines
reducing friction
operational safety
heavy machinery
optimize performance
bearings
lubricate
Kran
durability
turbines
reducing wear & tear
operational
Schienen
improve ressource efficiency
gear box
On- Offshore
pneumatic
reducing emission
construction machinery
stabilizing temperature
cooling
Werkzeugmaschinen
Betriebsmittelkosten reduzieren
ships
corrosion protection